Dampers
Introduction
The ABBCO range of duct volume control dampers has been designed to give exacting control through air handling systems.
Low profile aluminium aerofoil blades ensure good aerodynamic characteristics for quiet operation and minimum pressure drops. All blades incorporate and edge seal to give an 'air seal' performance as standard. Blades are interlocking and operate through a nylon geared drive which can be used with manual, electric or pneumatic controls.
Features
Lightweight and robust construction
Low profile interlocking aerofoil aluminium blades
Edge seal through length of each blade as standard
Smooth positive opposed blade operation
Flanged or spigot connections
Flanged versions with universal corner hole fixings
Manual, electric or pneumatic control options
Competitively priced and short delivery
All components manufactured and assembled in the UK
Low Profile Edge Seals
Low profile interlocking aerofoil aluminium blades, with edge seals throughout the length of each blade as standard.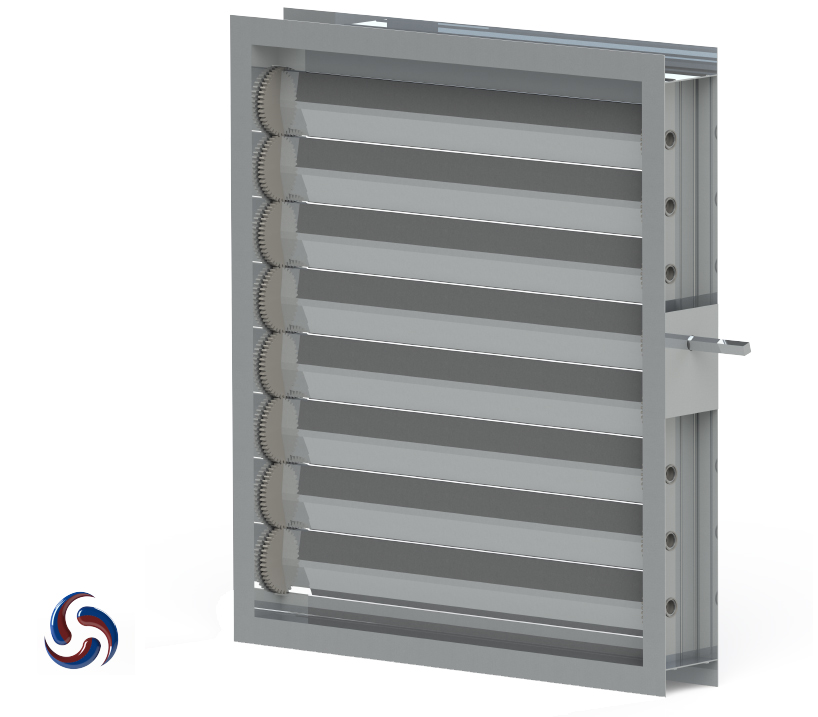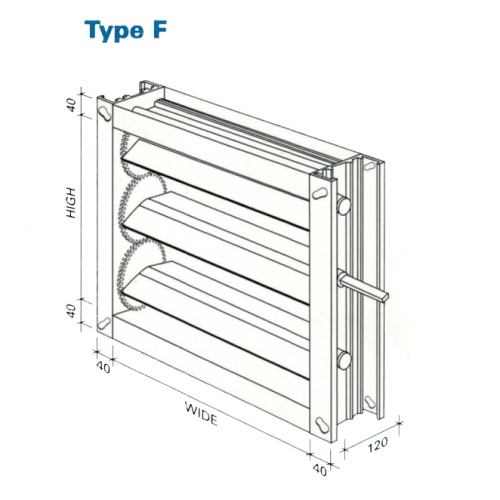 Type F
Square or rectangular with 40mm flanged connections having corners punched with universal slot to accept most proprietary duct flanges. Sizes 100mm to 1200mm height by 2000mm width.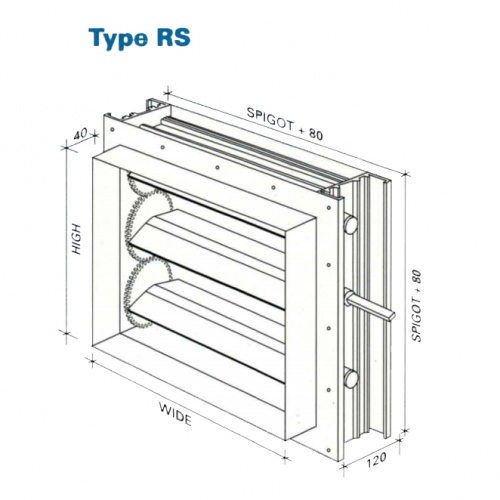 Type RS
Square or rectangular spigot connections. Dampers having spigot connections are supplied with permanently fixed galvanised steel spigots. Sizes 100mm to 1000mm height or width
Control Options
All dampers are supplied with a single 12mm square extended drive spindle as standard for connection to an electric or pneumatic controller. For manual control an optional hand locking quadrant can be fitted.
Multiple Assemblies
For sizes larger than 2000w x 1200h multiple damper assemblies can be provided. All multiple arrangements require more than one control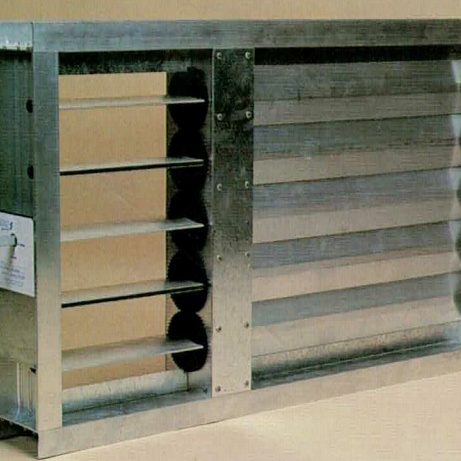 Face & Bypass Damper
Designed specifically for use in air handling units recuperator or cooling coil bypass applications, it incorporates two adjacent duct openings separated by a dividing mullion. The two sets of damper blades are directly connected through the geared drive and operate from a single spindle so as when one side is fully open the other is closed.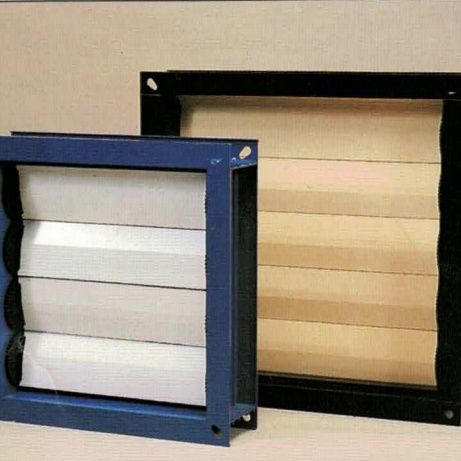 Swimming Pool Applications
All ABBCO dampers can be polyester coated to customer requirements to withstand the effect of chlorine laden or corrosive atmospheres. After being cut to size each blade and flange section is individually treated prior to assembly.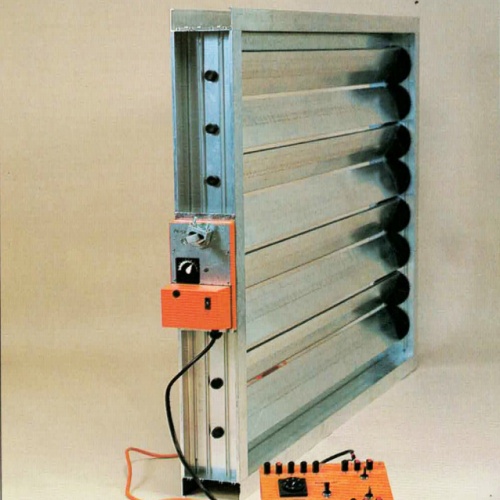 Actuators
Dampers can be supplied fitted with the full range of Belimo open/close, spring return or modulating actuators. All dampers fitted with Belimo actuators are fully tested to ensure correct operation within the manufacturer's specifications.